Aluminium Double Hung Windows Melbourne
Rylock Double Hung Windows
100% Customisable Double Hung Windows
Rylock Windows & Doors make 100% customisable double hung windows to order. When you commission a double hung window from Rylock Windows & Doors, you can control every aspect of its design.
So whether you are having a replacement window, a new window installed, or a door-to-window conversion, you can specify: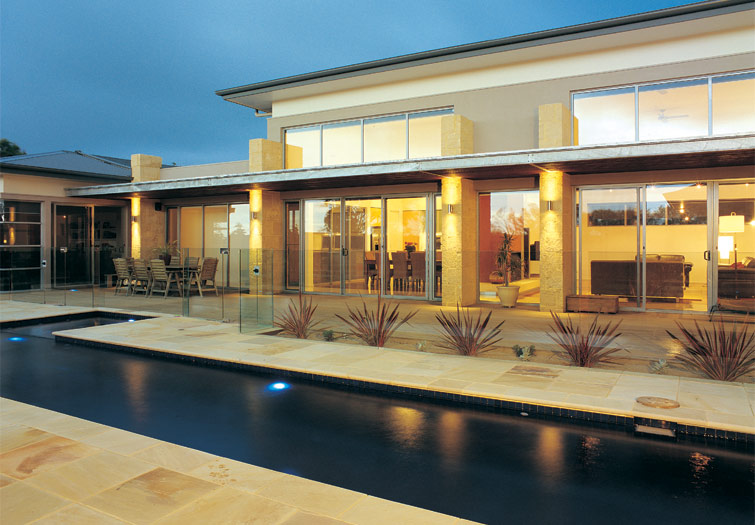 Design

Size

Colour

Finish
Security level

Glazing

Handles

Flyscreen
Whether big or small, double hung windows from Rylock Windows & Doors are made to fit. We have the technical knowhow, care and precision to measure and manufacturer perfectly fitting windows that only 26 years' of industry experience can give. We see all our jobs through from start to finish to make sure that our clients are 100% satisfied with their new, converted or replacement double hung window.
Supply-only
products are also available.
The Difference Between Double and Single Hung Windows
Single hung windows have two main sections: a stationary pane on the top half; and an openable pane, or sash, on the bottom half. The bottom pane has its own groove, allowing your window to move up to open and down to close. Unlike a hinged window, a single hung window neither opens outwards or inwards, it remains entirely within its frame.
Double Hung windows are like single hung windows, only both panels can slide along their grooves. This allows airflow to enter and exit through both the top and the bottom of the window, rather than just the bottom. The difference between single hung and double hung windows, then, is that double hung windows can open at both the top and the bottom of the window, whereas single hung only open at the bottom.
Like single hung windows, double hung windows open and close entirely within their frame, making them ideal space-saving windows.
Rylock Windows & Doors
Rylock Windows & Doors' windows and doors are all made locally using Australian aluminium. Our team of local designers, manufacturers and custom window installers work with you to give you the best window experience every time. When you choose a Rylock Windows & Doors product, you are not just getting a unique, high-quality product, you are getting the satisfaction of choosing a local product that is built to last. All of our products, including our double hung windows, come with a 7-year manufacturer's warranty.
At  Rylock Windows & Doors, we manufacture, supply and install a range of products in addition to our customised double hung windows. To view our complete range, visit our showroom today, contact us for a free on-site quote or click on our other products below.