Custom Aluminium Windows and Doors
Rylock Windows & Doors are an aluminium window supplier, manufacturer and installer in Melbourne's East. For over 33 years, we have been producing quality aluminium doors and windows throughout Blackburn, Nunawading, Melbourne and surrounds. All of our custom windows and doors are made using high quality aluminium.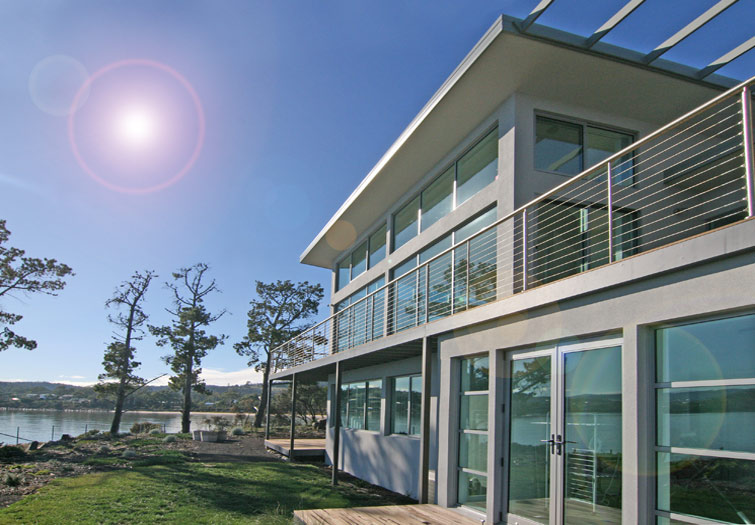 Aluminium is a strong, local product with myriad benefits for the window construction industry. Some of these benefits include:
Sustainability
Aluminium is the second most used metal in the world, after iron. It is one of the top three naturally occurring elements in the Earth's crust and over two-thirds of all aluminium ever used is still in circulation. Its adaptability means that aluminium can be recycled again and again without losing its unique properties, such as its strength, light weight and malleability.
Aluminium a highly recyclable product that can be alloyed with myriad other metals. It is a durable, strong and flexible metal that is perfect for custom window and door designs.

Impermeable and corrosion-resistant, we use aluminium in our custom doors and windows for products that last a lifetime.
Energy Efficiency
All of Rylock's products start with a 6-star energy rating. Double-glazed aluminium windows help insulate temperature, retaining cool air in Summer and warm air during Winter. Homes and businesses with Rylock windows and doors contribute less to global warming, and keep their heating bills down too.
Strong and Flexible
Aluminium is strong and flexible, so it is great for design. Being lighter than steel, an aluminium door is lightweight without sacrificing sturdiness. Because of its superior structure, custom doors and windows made from aluminium, such as our Fixed Lite series, can be much larger than products made from alternative materials, such as timber or steel. If you have a special design in mind, or are looking for a large feature window, an aluminium product will be right for you.
Low Maintenance
Aluminium doors and windows do not swell, crack, split or warp. Aluminium is more resistant to the elements, such as water or wind. It cannot become infested, nor can it serve as a breeding ground for bacteria, mould, rot or rust. On top of this, all of our products, whether installed or supply-only, come with a seven-year manufacturer's warranty. No matter what your Rylock product, you can be assured that it will be a long-lasting, low maintenance, high quality product.
Twenty-Three Standard Coat Colours
Our powder coats and anodised finishes protect our products for longer. Rather than being painted after the fact, aluminium lets us colour our doors and windows during production. This means that the colour sticks to the aluminium longer, protecting and extending the lifespan of your Rylock product.
Rylock Windows & Doors
Rylock Windows & Doors are the leading manufacturers of custom aluminium doors and windows in Melbourne and its Eastern Suburbs. To talk to one of our representatives today, to arrange an on-site quote, or to order a custom aluminium window or door, contact us today.
For all your custom aluminium door needs, including installation and manufacture, contact us today. Supply-only services are also available.