Aluminium French Doors in Melbourne
Custom Aluminium French Doors in Melbourne
Why Choose Us?
Rylock Windows & Doors are Melbourne's manufacturers of aluminium French Doors. Because we make and install our French Doors to order, Rylock Windows & Doors' aluminium French Doors are always the perfect fit.
We have been manufacturing and installing French doors in Melbourne and Greater Victoria for over 26 years. Whether your door is for a new installation, replacement door or for a window-to-door conversion, Rylock WIndows & Doors will design, build and install the perfect French door.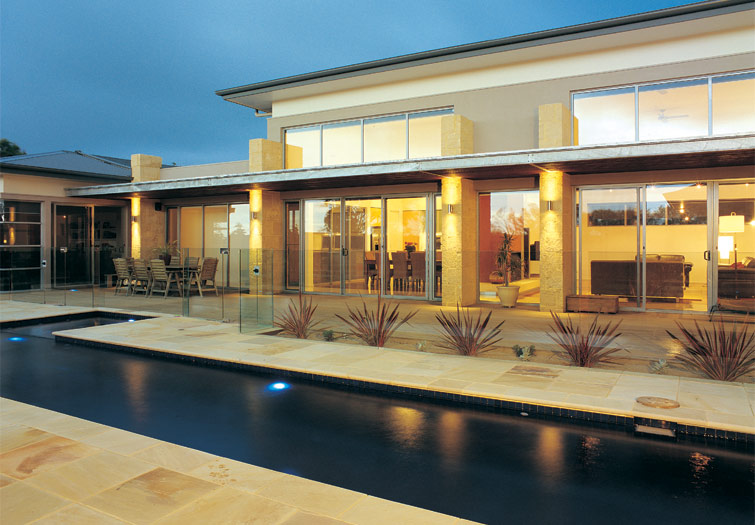 Fully Customisable French Doors in Melbourne
Because our products are made-to-order, Rylock Doors & Windows' clients are able to customise almost every aspect of their French Door. We work with you to understand all your French Door needs, including security, sound insulation, Bushfire Attack Level (BAL) and level of environment protection.
Design is 100% customisable too, with our aluminium French Doors coming in a range of powder coats or anodised finishes. Because your French Door is built for you, you can control almost every aspect of design, including size and style and door handle.

Rylock Windows & Doors were originally based off timber models. Our aluminium French Doors borrow from the smooth, radiused edges of traditional designs to create unique, striking French Doors at once at home in traditional, contemporary or cutting-edge buildings.
Double Glazed French Doors
When you commission Rylock Windows & Doors to make your aluminium French Doors, you have the choice of either single or double glazing. Clients with security, noise, or temperature concerns may choose double glazed French Doors. Double glazed windows and doors are harder to break, can help regulate indoor temperature, and insulate against noise both coming in and going out.
Weather Seals
To further protect against drafts and noise, all Rylock Windows & Doors' products feature dual weather seals. Dual weather seals add to your door's rattle-proof glazing, draft-resistance and weather tightness and come as standard. Greater protection against the elements is available, depending on your door's environment and exposure to wind, sun, noise and rain, so talk to one of our staff today about your door's weather requirements.
Australian-Made French Doors
We make all of our own products locally to local standards, so your custom-made French Door, whether installed or supplied by Rylock Windows & Doors, will come with a seven-year manufacturer's warranty. Our doors are made and tested to withstand the Australian climate and  come with 6-star energy ratings. Made-to-order, Rylock Windows & Doors are a perfect fit every time, so contact us to discuss having a Rylock WIndows & Doors French Door made today.
Windows
Fixed Lite

SuperLite

Awning

Acoustic

Louvre

Operator Casement

Casement Sliding

Specialised